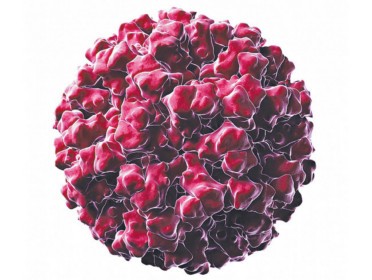 It's predicted that more than half a million Australians will be struck down by a highly contagious and very nasty vomiting bug this winter. But that's not all we have to look out for: the severe flu strain responsible for recent deaths in the US is set to return to our shores in the cooler months too.
"Winter could see a peak in illness in Australia," says Professor Peter White, of the University of NSW's School of Biotechnology and Biomolecular Sciences. "While flu is unpredictable we're pretty certain that the strain of norovirus which has infected about 1.2 million Britons will be back in Australia this winter. As there is no herd [large-scale]immunity in Australia, the impact this severe gastric bug will have will be significant."
Norovirus epidemic
By "back", White refers to the fact that this new strain of norovirus was discovered here last year by his team – and is hence named Sydney 2012 – and did make its presence felt just before the warmer months hit.
"There have definitely been substantial increases in cases reported in Melbourne and Adelaide, but we have not seen the full extent of the new strain in Australia and won't until it gets cooler," White says. And when it does return to Australia, he says, more than 500,000 could be struck down – and he uses the term "epidemic" to describe the disease's impact.
The UK has been in the grip of a Sydney 2012 norovirus epidemic in the past couple of months, leading to the closure of dozens of hospital wards, and affecting workplaces, schools, aged-care facilities and cruise ships, resulting in headlines in the British press such as "Chunder from Down Under".
While it is no more virulent than other strains – all norovirus strains cause very severe vomiting and diarrhoea – the fact that it is a recent development means it can evade the human immune system.
"Even if you've had a norovirus infection in the past it won't protect you from this one," White warns. He adds that there is no vaccine for the virus.
Flu predictions
Stay tuned for another deadly flu season, says virologist Dr Alan Hampson, Influenza Specialist Group chairman. While he says it is impossible to predict whether any season is going to be worse than others, he urges Australians not to be complacent about flu prevention.
The nasty H3N2 strain responsible for a major spike in cases around Australia last year has now hit the northern hemisphere, wreaking havoc in the US. It has been declared a public health emergency in the state of New York, where almost 20,000 cases of flu have been reported – more than four times the number of cases last winter.
"It is the same strain we had here last year but there remains about 80 per cent of the population that don't have any immunity," Hampson says.
This strain has been called a "killer flu" in the US, where it has already claimed the lives of 20?children and caused widespread vaccine shortages as people rush to get flu shots.
"I would recommend very strongly that those people entitled to flu vaccines get them and those in the community who work closely with people at high risk of complications from flu also get immunised," Hampson says.
This year's vaccine covers this latest H2N3 strain as well as other prevalent strains.
Fast facts
Norovirus
+ Symptoms include severe diarrhoea, stomach pain and vomiting.
+ It is highly contagious so vigilant hygiene is important.
+ Patients should be quarantined until they have been clear of symptoms for two days.
+ Symptoms usually begin about 24 to 48 hours after ingestion of the virus and last for about two days.
Flu
+ Flu causes about 18,000 hospitalisations and 1.5 million lost working days each year in Australia.
+ The flu vaccine is highly?effective against many strains of flu including H2N3.
+ Some Australians, including pregnant women and those over 65, are eligible for free vaccines.
+ Flu is highly contagious, so again, vigilant hygiene is recommended.
Source: bodyandSoul