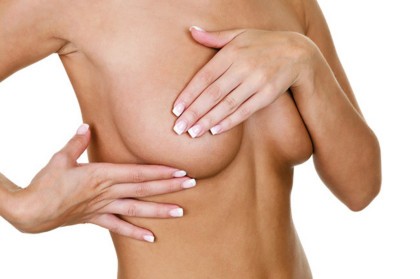 How well do you know your breasts? Because, according to cancer experts, being "breast aware" can be more beneficial in the early detection of changes than the once much-promoted monthly self-checks.
University of Sydney associate professor Nehmat Houssami, who's a practitioner fellow of the National Breast Cancer Foundation (NBCF), says: "Randomised controlled trials have found there's no protective effect from carrying out monthly breast self-examinations.
"What we're encouraging women to do now is to ensure they know their breasts, so if there are any changes they can report them immediately to their doctor for further investigations."
Even with Australia's fully-implemented free mammographic screening program for women over the age of 40, more than half of breast cancers are diagnosed after investigation of a breast change found by the woman or by her doctor.
Several large overseas studies have found there's no difference in the size or stage of breast cancers at diagnosis, or in the number of deaths from breast cancer, for women who'd been taught to use a systematic approach for breast self-examination compared with those who didn't receive instruction. This also applied to women who'd been diagnosed and then treated for breast cancer.
NBCF science communications officer Jennifer Henwood says research has also shown that women were getting confused and concerned they weren't using the correct self-check technique, and this was turning them off being proactive.
Critics of mammograms
Earlier this year the media was filled with stories that questioned the effectiveness of mammograms after the results of a 25-year study involving 90,000 women were published in the journal BMJ.
This research revealed the death rates from breast cancer and from all causes were the same in women who had mammogram screenings and those who didn't.
Nevertheless, it's still recommended in Australia. All women aged 50 to 74 are advised to take advantage of their free twice-yearly screenings, Houssami says.
"Population mammogram screenings of women aged 50 and over without symptoms is still the only proven method in decreasing the risk of breast cancer," Houssami says. "Based on scientific evidence currently available, mammograms remain the best mass population screening tool."
To x-ray or ultrasound?
While it can seem that every woman has a story about how someone's breast cancer was missed by a mammogram but detected on an ultrasound, Houssami reiterates that women who've detected breast changes should be led by their health professional when planning further medical investigation.
"It's very possible that for a woman who's reported changes to her doctor that both a mammogram and ultrasound may be performed – and possibly a biopsy. But every case is different," she adds.
While research shows that ultrasound may be an effective tool for diagnosing cancers in younger women with symptoms, Houssami says there are provisos to that.
"Ultrasounds can be more effective on women under about 40 because their breast tissue is denser," she explains.
"But when an ultrasound is used it's because women have reported a symptom and/or the results of a mammogram have detected a change that requires investigation. So the ultrasound may better locate a lump but that's also because the [sonographer] knows where to look. One [method] isn't better than the other." For more information, visit the National Breast Cancer Foundation at nbcf.org.au
4 early detection essentials
Be aware of your family history 
Your risk of breast cancer is increased if a close relative, such as a mother or an aunt, has had breast cancer. Knowing your family history can be important for early diagnosis.
If you find a breast change that's unusual for you, see your GP without delay.
You don't need to use a special technique when checking for breast changes. You just need to be familiar with the normal look and feel of your breasts. Take the time to get to know your breasts while showering, dressing or applying body lotion.
Most breast changes that occur aren't due to cancer. Still, it's important to know what changes you should be looking for, such as a new lump or thickening, changes in the appearance, shape and skin of your breast ornipple, nipple discharge, or any unusual and lasting pain. Click here to see "Know Your Lemons" guide to breast awareness.
Source: bodyandSoul