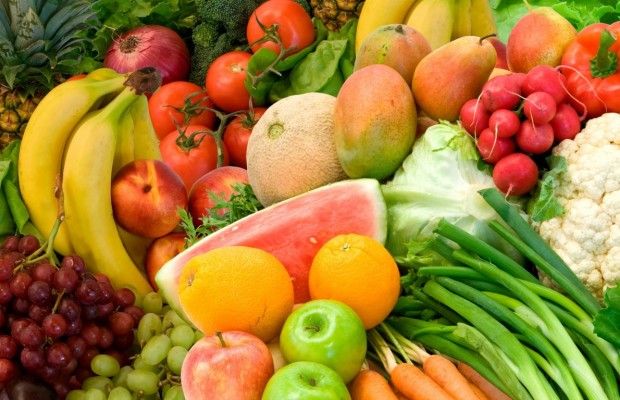 There is no one person who will not have desire for healthy skin that should be free from any scars and even glowing at the same time for which they would not limit the money they spend for the cosmetics which promise to give skin free from any problems. There are also times when people usually tend to follow several methods in preparing packs that are said to resolve any severe skin problems however there are very few people who are actually aware of the fact that consuming right colored fruits and vegetables is sufficient to fulfill all these desires about skin.
Here are the color codes which have been put together from among the fruits and vegetables that have been sorted into five different groups which go on as follows:
Yellows And Oranges:

They are known to help in fighting from increasing age also slowing down the process of ageing due to the substances like beta-carotene and free radical fighters. Vitamin C present in this is known to help in growth of collagen, combating wrinkles and providing elasticity to the skin, some other fruits and vegetables in this category include mangoes, lemons, pumpkin and others.
Purple And Blue:

These colored fruits and vegetables are known to be full of anti-oxidants but also are said to be delicious at the same time which is said to add stamina to the immune system and improvise the digestive system. Some of the other fruits and vegetables in this include plums, eggplant and blackberries.
Greens:

It is commonly heard from so long that green leafy vegetables are known to give numerous advantages to the body which is definitely true for people from various ages that implies even for green fruits, some of the names under this category include broccoli, kiwi, sprouts, green bell peppers, cabbage and celery all of which are known to provide security against cancer due to the presence of Vitamin C and Folate.
Reds:

Red colored fruits and vegetables are known to have lycopene which is most powerful anti-oxidant also safeguarding people from harmful UV rays, some other fruits and vegetables in this include watermelon, red bell peppers, tomatoes and papaya.

Whites:

Some of the foods under this category include bananas, onions, corn, mushrooms, coconut, potatoes are known to have beta-glucans that boost immunity in body lessening any risk of colon, prostate cancer, maintaining hormone levels and risk of breast cancer.
One of the best ways to gain maximum benefits from these fruits and vegetables is to include a bowl of fruits made from this or even a salad made from the vegetables to be included in the diet on daily basis. Further if this is not possible atleast one fruit or vegetable has to be included in daily diet from any of the above categories, in order to increase the taste of this lemon juice or curd can also be included based on the interest of your taste buds.
Source: GoHealthTips