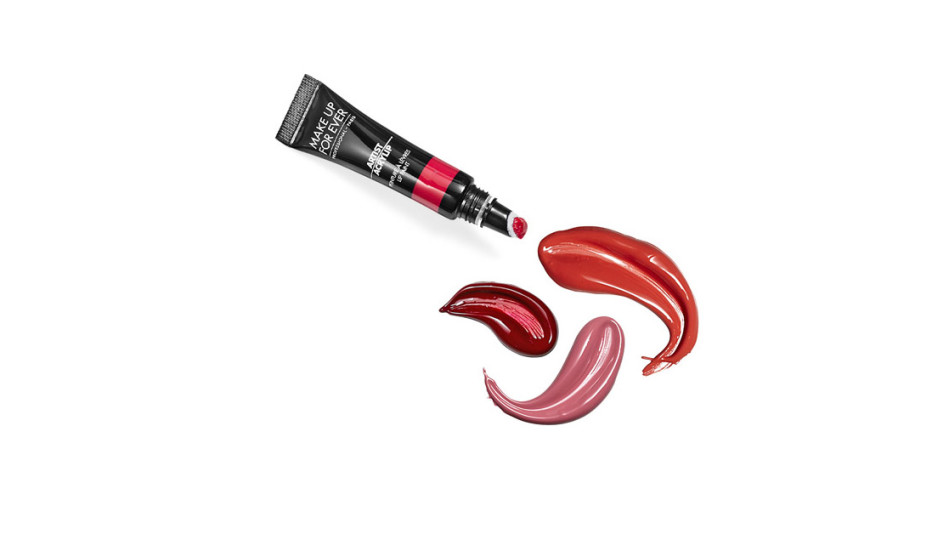 Fine Art
Feeling bold? Even a little sassy? Grab one of these Make Up For Ever Artist Acrylip lipcolors ($24 each; MakeupForever.com), dab a few drops of the rich pigment on your bottom lip, and blend top and bottom with the cushion applicator. For a subtler look, try just one drop of the color. The texture is a dream: smooth, moisturizing, and nontacky. And the finish! A satin-gloss hybrid, with the staying power of a stain. Choose from ten striking shades.
Photo: Jeffrey Westbrook/Studio D.
Pink 1 and Pink 2
I'm having fun with a couple of perfect palettes that are making it easier to face another month of winter. Try YSL Face Palette Collector The Street and I ($47; YSLBeautyUS.com), a bright poppy pink that looks surprisingly natural if applied with a light touch, and YSL Couture Palette Collector The Street and I ($60; YSLBeautyUS.com), with five eyeshadows, from shimmering pale rose to hot pink to dark gray, that will take you from wide-eyed innocent to smokin' sexy.
Photo: Jeffrey Westbrook/Studio D.
Liner Lust
I've recently begun a torrid affair with lip liner pencils: Not only do they keep lipstick from bleeding into the little lines around my mouth, but they also add definition, whether worn alone or under a lipstick or a gloss. So when I saw the new Bite Beauty The Lip Pencils ($18 each; Sephora.com)—available in 22 (count 'em, 22!) shades—I knew: This could turn into a very serious relationship.
Source: Oprah