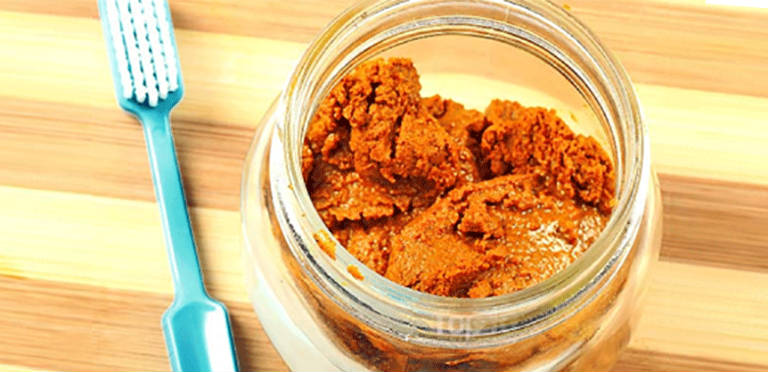 Turmeric powder can be used to whiten your skin, but also your teeth.
Turmeric is a root that has long been used for cooking, but also it has been found to have some medicinal properties, including digestive/intestinal, anti-inflammatory, and has even been known to help prevent certain types of cancers.
Turmeric has bright yellow color and will stain almost anything that it comes into contact with, especially skin and clothing. Also, you need to know that it will stain your toothbrush as well. Moreover, your teeth will be yellow while brushing and you will need plenty of water to rinse your mouth clear.
Needed ingredients:
4 tablespoons of organic turmeric root powder
2 tablespoons of baking soda
5 tablespoons of organic coconut oil
Make sure there is no curry in the turmeric, just pure turmeric.
How to prepare it?
Take a bowl and add the turmeric powder and baking soda. Mix them well and then add the coconut oil. Mash the ingredients until you get a thick paste. Make sure you don't use the resulted mixture more than 20 times.
In comparison to other tooth whitening practices, this is way healthier.
However, it is not recommendable to use turmeric or baking soda twice daily for brushing teeth because they are abrasive. Using them occasionally can give your teeth a fresh polish.
The gum tissue is soft and sensitive, which can become irritated and inflamed and even lead to gum disease.
Source: My Ilife Style