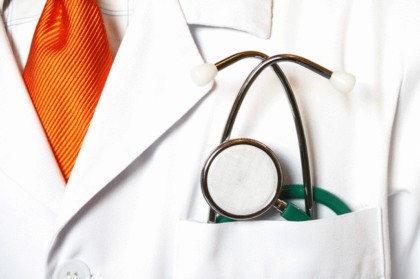 Aussies who have turned 31 are on a short timeframe to get private health insurance hospital cover in place by 1st July – or be slugged with a 2 per cent lifetime health cover loading. The loading increases by a further 2 per cent for every additional year of your age, up to a maximum loading of 70 per cent. The good news is that private health funds want your business! CANSTAR has rounded up the different "sign up now" offers currently available for new members.
What the insurers are offering
Australian Unity Health Limited
Join before June 30 and claim immediately, with no 2 month waiting period on many extras.
BUPA
Get hospital & extras cover by June 30 and get a New Balance voucher, movie tickets or good food (dining) card (before June 30)
GMF Health
Take out hospitals and extras by June 30th for a $50 eftpos voucher.
GMHBA
Join before June 30th and get one month free
HBF Health Limited
$100 cash back if you take out hospitals and essentials cover by June 30th
HCF
One month free and waive the usual two and six month waiting periods in you join by July 31st
Health.com.au
Waiving 2 month waiting period until the end of June
Peoplecare Health Insurance
Free $50 Westfield gift card for joining by June 30
St.Lukes Health
Join or switch to hospital and extras to waive the 2,3 and 6 month waiting periods on extras cover
Medibank Private Limited
Get a free Fitbit Flex Wireless Activity Tracker by taking hospital and extras cover before June 30th
NIB Health Funds Ltd.
Will waive the 2 month waiting period on extras when purchasing any combined hospitals and extras cover by June 30
Teachers Health Fund
Receive one month free and will waive the usual 2 and 6 month extra waiting periods if joining before June 30.
Please note that conditions and exclusions may apply to these offers. Readers should read all terms and conditions provided by the relevant health fund.
Read the fine print
"Of course, people shouldn't sign up just for the freebie," says CANSTAR Research Analyst Lilith Bohler. "If you're shopping for health insurance, it's vitally important to ensure that you choose a hospital and extras cover that is right for your own needs."
Ms Bohler points out that while a gift card or a month of free cover sounds great, it's a small token in terms of the overall cost of health cover. "Our research has found that the average monthly premiums for hospital cover for a young single person range from around $72 per month in the Northern Territory, to almost $110 per month in Queensland," said Ms Bohler. "That's after the rebate has been deducted. Extras cover is another $40 or so per month."
What premiums will cost in your state
State by state cost:
Hospital cover
Average Monthly Young Singles Premiums by State/Territory
Queensland $109.91
Victoria $108.33
Tasmania $105.89
New South Wales$100.34
Western Australia $100.07
South Australia$98.38
Northern Territory $71.76
Source: www.canstar.com.au. Average monthly premiums takes into account 29.04% Government rebate.
Extras cover
Average Monthly Young Singles Premiums by State/Territory
Western Australia $51.22
South Australia $43.44
New South Wales $41.96
Northern Territory $40.98
Queensland $39.58
Tasmania $39.36
Victoria $38.76
Source: www.canstar.com.au. Average monthly premiums takes into account 29.04% Government rebate.
Shop around
There is definitely great value for consumers to find if they shop around. CANSTAR's most recent health insurance ratings looked at 943 products across hospital, extras and package cover so you're sure to find the right plan to suit you and your needs – and maybe pick up a few great offers in the process.
Source: bodyandSoul