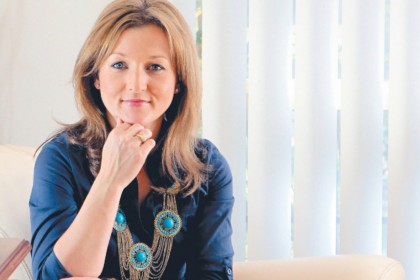 When Melanie Ross went through the hardest time in her life, something had to give. That something was her health and the unthinkable happened to this usually fit 37-year-old.
"I contracted pneumonia, narrowly avoided hospitalisation and was bedridden," Ross says. "I think it was because of stress." New research from Carnegie Mellon University in the US seems to confirm her suspicion that chronic stress can lead to ill health.
"Doctors have been broadly aware of the connection for years," says Dr Steve Hambleton, president of the Australian Medical Association. "Now more research is proving it. Stress alters the reaction of your immune system and changes the outcome of illness."
Read more about how to reduce your stress levels
Inflammation alert
Specifically, stress affects the body's ability to regulate inflammation, says Professor Sheldon Cohen, lead researcher in the Carnegie Mellon study. He exposed people to a virus, then monitored them for the production of cytokines, chemical messengers that trigger inflammation. He found people who were less able to regulate the inflammatory response – which happens when you are stressed – produced more messengers, leading to more inflammation.
"When stressed, the immune system's cells can't respond to hormonal control," Cohen says. "Inflammation is partly regulated by the hormone cortisol and when it is not allowed to serve this  function, inflammation can get out of control."
Hambleton says: "In the correct quantity, cortisol keeps inflammation down. It's linked to the 'fight-or-flight' response in humans. A rush of cortisol is helpful when you need to escape danger. But if that rush is 'switched on' permanently, like it is when you're stressed, it's a different story."
Overwhelming stress
For Ross, it resulted in pneumonia and she can pinpoint the exact time it all started. "In 2010, my marriage fell apart," she says. "I'd dealt with regular stress before: I opened my own business when I was 21, and another one 10 years later. But it wasn't until my separation that I felt overwhelmed by stress."
During proceedings to divide their assets between them, Ross and her husband clashed. "It dragged on for months," she says. "Mediators and child psychologists were involved, and I could see no end. Throughout, I kept getting colds. The week we were due to go to court, I felt particularly bad. My doctor said it was another cold, but I ended up having an emergency X-ray and was told I had pneumonia."
Pneumonia is just one of many inflammatory diseases. Inflammation has also been linked to Alzheimer's, diabetes, heart disease and cancer. Ross realised stress was the cause of her illness.
"I needed my health to look after the most important things in my life: my children and my business. To get it back I had to eliminate the stress, which meant sorting things out with my ex. Instead of digging my heels in, I gave him one of my businesses. The minute I signed the paperwork, I started to get better."
Taking action
"Dealing with stress is the most helpful thing you can do for your health," says Dr Erica Frydenberg from the University of Melbourne Graduate School of Education.
"Stress is a part of daily life. But if you can manage it, you'll be less vulnerable to illness and more able to recover from it." It's been a year since Ross's divorce and she hasn't looked back.
"I kept my favourite business, I've got my two boys and my health," she says. "I've learnt that I can cope and ask for help. I've also stopped feeling guilty for taking time for me. It's not being selfish. It's about staying in good health, which you need if you want to be there for your loved ones."
Source: bodyandSoul