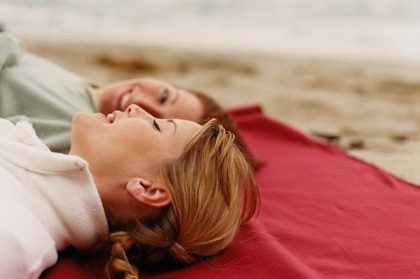 Suicide is the leading cause of death in Australians aged 15-44, with more than 2400 deaths a year, but new research by national suicide prevention charity R U OK? reveals that simply talking to each other could reduce these statistics.
The report shows that 73 per cent of Aussies believe that talking to friends is the best way to deal with life's troubles. However, 47 per cent reported feeling uncertain about broaching the subject, or said they'd find it difficult.
R U OK? is a not-for-profit organisation that aims to inspire Australians to have regular, meaningful conversations with family and friends to help anyone who might be struggling with life by simply asking, "Are you OK?"
R U OK? general manager Brendan Maher says: "While we can't bring back the people we've lost to suicide, we can help each other through life's difficult times, and do this long before someone even [considers] taking their own life."
Psychological therapist and counselor Annie Gurton says it is important to talk about how we feel because when we share our thoughts, we lighten the emotional load. "Bottling up our thoughts and problems creates unresolved and 'constipated' thought patterns, which in turn leads to confused and destructive thoughts.
"There is nothing more painful than suffering mental illness and not knowing where to turn, or feeling alone and isolated," she says. "Campaigns such as R U OK? help to normalise emotional difficulties, and help people realise that many, many other people are experiencing the same thing."
If anyone thinks they can't 'open up' and talk to family or friends, then a professional therapist can help, as can an organisation such as Lifeline, which has free therapists at the end of a telephone. "You are never completely alone," Gurton says.
Source: bodyandSoul