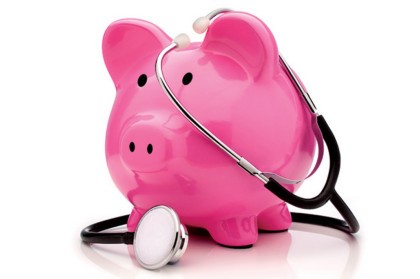 Increases in private health insurance premiums may well be an annual event but that doesn't mean you need to just accept the price hike as a fait accompli.
The strong advice from the Private Health Insurance Ombudsman, Samantha Gavel, is that consumers do their research to make sure they're spending their money on the right insurance for their situation. The ombudsman is a government-funded position that provides independent advice to health fund members, health funds, private hospitals or medical practitioners.
"Review your health insurance policy yearly to ensure that it will meet your needs over the coming year," Gavel says. "This is particularly important if you're planning to start a family and as you age."
Private health insurance premiums will increase by an average of 6.2 per cent on April 1 – the largest health fund premium rise in nine years.
The price hike has been given the green light by the federal minister for health, to whom all insurers must apply for approval of any premium changes. When it comes to the individual's hip pocket, this translates to an average rise of $3.86 a week, based on a basic combined family policy, or more than $200 a year.
Annoyed consumers
Research by health-insurance comparison website comparethemarket.com.au reveals that almost half of survey respondents would shop around for a new policy because of the price rise and that 54 per cent were angry or annoyed about the projected increase in premiums.
"With premiums increasing from every health fund, now is not the time to be complacent about health insurance costs," Grant Waldeck, a spokesperson for comparethemarket.com.au, says.
He echoes the ombudsman's advice that consumers should have a good look at the individual policies and not base their decisions on prices alone.
"You can't choose private health insurance based [just] on premium prices – you need to know how you'll use that policy, because the potential returns you receive in claims can save you thousands," he says. "For instance, two policies might have $3 between them in their premiums, but one can give back thousands more a year in ancillary services and claims."
Waldeck also warns about people not updating their cover to suit their changing circumstances. "I've known of cases of women in their 60s and 70s still covered for obstetrics," he says. "You can't buy private health insurance and file it away."
7 ways to save on health insurance
1. Know what you need 
What did you claim last year and are there any new services you might want to claim for?
2. Make use of discounts
Some funds offer periods of free cover, discounted premiums or new member vouchers.
3. Pay in advance
If you can afford to, pay a year's premium before the price goes up next month. This makes financial sense as you'll pay the current rate, and potentially save hundreds of dollars.
4. Compare and switch 
There are many online tools available to help you compare premiums and policies. However, it's worth talking to your insurer first as some do reward members for loyalty.
5. Go for higher excess, not lower cover
The ombudsman advises taking out the highest level of hospital cover that you can afford and choosing a higher excess to save money on premiums.
6. Read the fine print
It may seem a little dry and boring but the information your health insurer sends you shouldn't be ignored, the ombudsman warns. Set aside time to review your policy thoroughly.
7. Don't forget to claim
Waldeck strongly advises that people with private health insurance make appointments with businesses that offer HICAPS, a system that offers an immediate health rebate claim.
Source: bodyandSoul