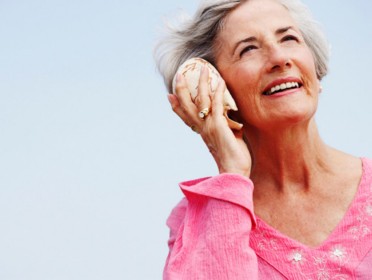 A new drug that stops the devastating symptoms of Alzheimer's diseaseis being developed by scientists.
Early trials have shown it holds back memory loss, confusion and the inability to carry out daily tasks for three years.
At present, the small number of drugs available can only treat the symptoms and "buy patients time", slowing down the decline by up to six months.
But patients who have been given the new jab every two weeks for the last three years have not suffered any further progression in their symptoms.
Alzheimer's is caused when deposits called amyloid proteins form in the brain.
The new vaccine, called IVIG, works in a completely different way to other drugs by teaching the immune system to target these deposits so they cannot increase.
Campaigners believe it could be available within the next ten years. Professor Clive Ballard, director of research at the Alzheimer's Society, said: 'This is probably the most exciting drug [for Alzheimer's] we know about that is currently in the late stages of research.
"We now know it is safe but the real test will be whether these initial promising results can be replicated in larger groups. One in three people over 65 will develop dementia.
"While finding a cure is the Holy Grail of dementia research, it is also vital that we continue to fund studies like this if we are to develop more treatments to help people to live well with the condition."
Scientists also hope that if the patients in the trial continue to be given the jab, it will halt their symptoms for several more years.
As it is still in the very early stages of development, its manufacturers, Baxter, do not know how much it will cost. So far it has only been tested on 24 patients in 'phase two' trials.
Baxter must now carry out tests on hundreds more patients, which may take several years. Scientists will then look at the results of these 'phase three' trials to check the vaccine is effective and safe.
Around 800,000 Britons are estimated to suffer some form of dementia, of whom 450,000 have Alzheimer's.
At present there are only four drugs available for Alzheimer's and at best, they can only halt symptoms for a maximum of six months. Aricept, Exelon and Reminyl are given to patients on the NHS who have mild to moderate forms of Alzheimer's. Exiba is offered to patients in the more advanced stages of the illness.
IVIG – short for intravenous immunoglobin – has so far only been given to patients in the early stages of the illness.
But scientists hope it will also be effective for those who have had the disease for a number of years. It is not designed to treat other forms of dementia.
Dr Anne Corbett, of the Alzheimer's Society, said: "It's a big step in the right direction. I dislike the word breakthrough, probably because I am a scientist.
"But if we see it's just as effective in phase three trials then we could call it a breakthrough."
The findings of the trial were presented at the Alzheimer's Association International Conference in Vancouver, Canada, yesterday.
Source: bodyandSoul