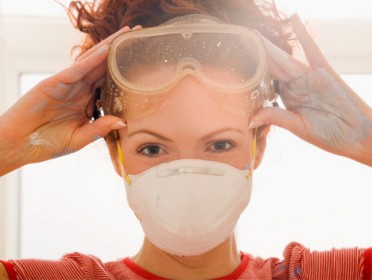 Imagine being blinded by an eye injury that could have been prevented or treated for cataracts when you could have easily worn sunglasses.
Half of all cataracts treated in Australia are caused by sun exposure and many of the 50,000 eye injuries that occur each year could have been prevented with the correct eyewear. Here are our top tips to keep your peepers in perfect condition.
Diet
Antioxidants can help keep eyes healthy. Fill up on foods that are rich in vitamin C (such as citrus fruits, kiwi, and broccoli), vitamin E (such as nuts and avocados), lutein and zeaxanthin (both found in dark, leafy greens).Omega-3 oils found in salmon, sardines and mackerel are also important and the Australian Heart Foundation recommends eating two to three serves of oily fish a week.
Safety
Safety eyewear is not just for work. While 60 per cent of eye injuries happen in hands-on jobs, such as construction and agriculture, DIY and intensive sports also require protective glasses.
Exercise
Diabetes, high blood pressure and heart disease can all damage your sight, but exercising regularly and achieving overall good health can reduce your chances of developing a lifestyle disease.
Sunglasses
Not all sunglasses are created equal. Choose wraparound, tight-fitting, large-lens sunnies with lens quality three or four and look out for the labels EPF 9 or 10, UV 400 or AS/NZS 1067:2003.
Family history
Some eye problems are hereditary, so know your family's eye health history. An eye check is recommended every two years, but more often if you have a family history ofeye problems.
Source: bodyandSoul