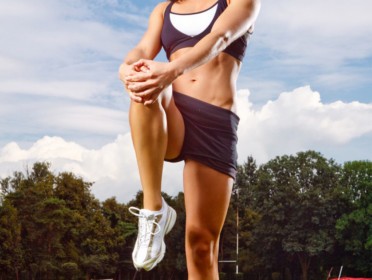 Figures from the National Joint Replacement Registry show that the number of knee replacement surgeries since 2003 has soared by almost 55 per cent. The spike in surgeries is largely a result of an increase in those affected by osteoarthritis – the most common form of arthritis that represents more than 50 per cent of cases in Australia. Previously surgery was seen as a last and often painful resort to treating osteoarthritis of the knee. However a new treatment is being embraced by specialists as a potential cure that could ease sufferers' pain and discomfort forever.
The breakthrough treatment
The treatment is called fat-derived stem cell therapy. It supports the regeneration of joint and tendon disease by harvesting adult stem cells from the patient's own fat – specifically adipose tissue, found in the abdominal region. The cells are injected into the affected area to replace lost or damaged cells, reducing inflammation and encouraging the repair and regrowth of healthy tissue. Although fat-derived stem cell therapy is still in its infancy, early results indicate it may lead to cartilage regeneration, delaying the need for joint replacement by 10 or 20 years and possibly, if the disease is treated at the early stage, stop its progression altogether.
Research is still ongoing, yet the treatment has shown success in treating arthritic dogs and, more recently, humans. Regenerative medicine company Regeneus has been providing its version, HiQCell, to patients suffering from arthritis for the past year with a success rate exceeding 80 per cent. (More definitive data will be available in early 2013, when the results of a clinical trial at Sydney's Royal North Shore Hospital are released.)
How it works
The HiQCell treatment takes around an hour, performed while the patient is under oral sedation. Around 200 grams of abdominal fat is extracted, similar to a mini liposuction procedure. The stem cells are harvested from the patient's fat before they're injected directly into the knee, after which the patient is free to go home. "These cells, once they get into the joint, are very special," says Dr Diana Robinson, sports and exercise physician with Sydney Sportsmed Specialists, one of Regeneus' medical partners providing the treatment. "They sense the proteins involved in cartilage degradation in the joints and start secreting 'good' proteins in response to that. They then allow the existing cartilage-making and tendon-making cells to start producing new tissue."
Benefits and risks
According to Dr Robinson, the anti-inflammatory effects are almost immediate. "In terms of pain and improved function, we see benefits within 10 days," she says. "Patients report that their knee feels more stable and moves more freely. In some patients we've been able to show around 30 per cent cartilage regeneration after six months." Pain improvement ranges from 30 to 100 per cent.
The risks of fat-derived stem cell therapy are minimal. "[The fat] is a person's own material, so there are really no safety issues," says Regeneus co-founderProf Herbert, adding that the stem cells are harvested quickly and, unlike those derived from bone marrow, they're not grown and manipulated in a lab.
As with any surgical treatment, there is risk of infection or an adverse reaction to antibiotics.  However, all HiQCell procedures are conducted in an operating theatre. "We make sure it's a safe and sterile procedure because it's disastrous to get an infection in the joint," Dr Robinson stresses. "So far we've had no patients with any infections or bleeding."
The patient will likely experience some pain and bruising from where theliposuction was performed, however this usually lasts between 10 to 14 days. "By far the majority have very little discomfort in the joint or tendon that's been injected," Dr Robinson assures.
How much does it cost?
The treatment costs $9,000. It's not yet covered by Medicare or private health insurance funds, but Regeneus has initiated discussions with insurance companies and WorkCover. "As the trial data comes out, we'll be in a strong position to continue those discussions and show them there's some real economic benefit to this as well as benefit to the patient," says Prof Herbert.
Who is eligible?
Anyone with early to mid-stage osteoarthritis. (Seriously degraded joints are unlikely to respond significantly.) If you have symptoms such as knee pain, stiffness or swelling, see your GP. Or to find out if you're at risk, register now at www.MyJointPain.info. Launching later this year, this website will provide information and treatment advice plus links to healthcare providers in your area. Visit www.regeneus.com.au to find a HiQCell specialist.
Source: bodyandSoul