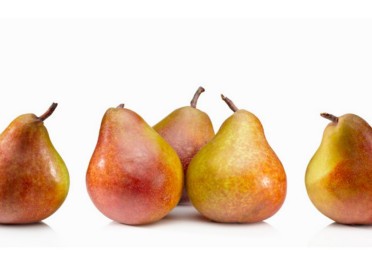 Researchers have busted the myth that being pear-shaped protects against heart disease. In fact, carrying fat on your hips and thighs is paving the way to diabetes and heart disease for the 30 per cent of Australians who have metabolic syndrome.
Gluteal fat was previously thought of as innocent, however scientists at California's UC Davis facility discovered it acutally secretes abnormal levels of the proteins chemerin and omentin-1. High levels of these proteins can lead to inflammation and insulin resistance for people who have metabolic syndrome.
In Australia, that could be as many as one in three people. The symptoms of metabolic syndrome include being overweight, high cholesterol, poor blood-sugar regulation and high blood pressure.
It was previously thought that fatty acids stored on the hips and thighs were less likely to find their way to the organs like the liver and muscle. While abdominal fat was active, shifting fatty acids around the body in response to need, the hips were used for long-term storage and thought to help prevent fatty acids turning into highly dangerous visceral fat. Being pear shaped was safe storage.
"Fat in the abdomen has long been considered the most detrimental to health, and gluteal fat was thought to protect against diabetes, heart disease and metabolic syndrome," said Ishwarlal Jialal, lead author of the study and a professor of pathology and laboratory medicine and of internal medicine at UC Davis. "But our research helps to dispel the myth that gluteal fat is 'innocent'. It also suggests that abnormal protein levels may be an early indicator to identify those at risk for developing metabolic syndrome."
Source: bodyandSoul