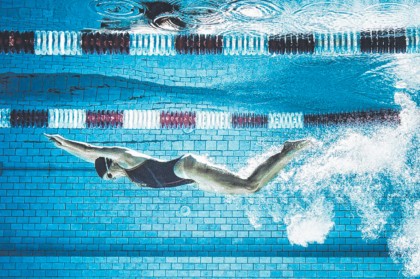 Scientists do, and their findings may change the way you feel about taking the plunge.
Human waste, it seems, can be resistant to being neutralised by pool sanitation chemicals like chlorine. The US centers for Disease Control and Prevention collected water samples from 161 filters in public and private swimming pools and found that more than half of the samples were contaminated with E.Coli which, researchers say, comes from one primary source: human fecal matter.
The main problem is not swimmers taking a dump in the pool but they're not washing themselves off before taking a dip.
According to the scientists, each person carries about 0.14 grams of fecal material into the water. A US swimming pool expert had this advice for swimmers following the report: don't take a dip in cloudy water and you should always be able to see the bottom of the pool clearly.
Source: bodyandSoul