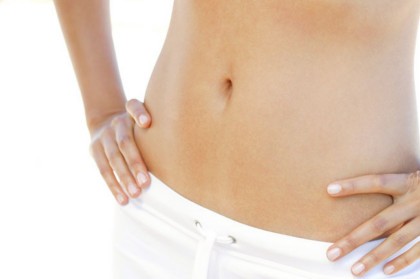 US researchers have developed a new screening strategy for ovarian cancer that can potentially detect the disease before it becomes fatal. There is currently no reliable early detection test or screening program for ovarian cancer so this breakthrough has the potential to save thousands of lives.
Using results from an ongoing clinical trial, researchers have developed a two-stage test strategy to determine women's risk levels for ovarian cancer. Women in the study were required to undergo an annual CA125 blood test (a test that looks for increased levels of the protein CA125 which may indicate the presence of ovarian cancer). Based on the results of these tests over a period of time and a woman's age, an algorithm was used to determine risk levels.
Based on the Risk of Ovarian Cancer Algorithm (ROCA) result women were determined to be either low risk, intermediate risk or high risk. Low risk women were advised to undergo another CA125 test in a year's time, intermediate risk women were asked to undergo another test in 3 months while women who fell in the high risk category were advised to undergo a transvaginal scan and referred to a gynecologic oncologist.
Ovarian cancer is highly lethal because most women are in advanced stages of the disease before it is even detected. Currently more than 1200 women are diagnosed with ovarian cancer each year, around 800 will die from the disease. If detected in the early stages however, up to 95 per cent of women will survive.
Professor Ian Olver, CEO of Cancer Council Australia says, "This is interesting research. Single CA125 values have not proven useful for screening, even when combined with transvaginal ultrasound. This study uses serial CA125 results to incorporate into an algorithm that decides when vaginal ulstrasound is warranted.
The result is a testing regimen with high specificity, which is encouraging. However, as the authors [of the study] indicate, more would need to be known about its sensitivity and whether it reduced mortality from ovarian cancer before it could be incorporated into practice."
Source: bodyandSoul