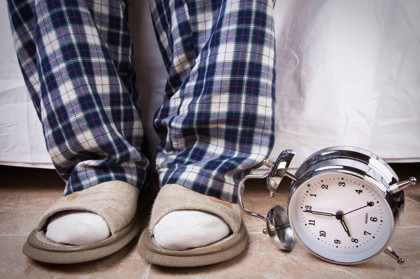 Nothing beats slipping into a pair of comfy pjs before bed but how often do you actually wash them? It seems not washing your pyjamas for more than a week could mean you're sharing the bed with the bacteria from the skin cells that you have shed. This leaves you at risk of developing the drug-resistant infection MRSA, skin infections andcystitis, according to Professor Sally Bloomfield from the London School of Hygiene and Tropical Medicine.
The warning comes as a UK poll found that men sleep in the same pyjamas for an average of 13 nights before washing them, while women wear the same pair for up to 17 nights.
In order to maintain optimum sleep hygiene aim to wash your pyjamas after a minimum of a week's use. As microbes are also transferred onto bed sheets, it's important to wash your sheets at least every two weeks, or more frequently if you sweat a lot.
Source: bodyandSoul