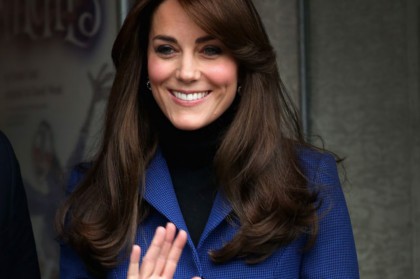 With more than half a million views on social media, and broadcasted on news programs around the world, this short but very powerful message from Kate Middleton on the importance of mental health in children, has not only been inspiring for many, but has had a huge response with getting the conversation started about this important issue.
Place2Be, the organisation in the video and one of the many charities Kate is behind (similar to Australia's Kids Matter), provides counselling for children during their school years and is able to train staff to help understand a child's behaviour and how to deal with their emotions. As it stands, one in four young Australians suffer from a mental health condition and it is said that three in four adult mental health conditions emerge by age 24 and half by age 14 – shocking, we know.
"Through my work in areas like addiction, I have seen time and again that the roots of poor mental health in adulthood frequently stem from unresolved childhood issues," Kate says in the video. "This needs to change. William and I feel that every child deserves to be supported through difficult times in their lives."
"By ensuring every child is given the emotional support they need, we are giving them a firm foundation for the happy healthy future they deserve," she says.
While we didn't think Kate could get any more amazing (but, she just did), this is yet another reminder of the importance of having a healthy mind in both children and adults. Never change, Kate.
If you're worried about your child, contact Kids Helpline, Headspace or seek out advice from your local GP.